It's been a great fall for SO Derby!
With the Pride Parade, Harvest Festival, Greenway skating and the Annual Halloween Party we've been busy!
Mountain Mel took the top prize on Halloween with her homage to Marge Simpson, Pretty Awkward pulled into second as Little Red Riding Hood and T-Wrecks brought in third as Cruella DeVille. Los Arcos provided food and drinks for an evening of fun. Many thanks to Madame Morticia, Sadie Hell Cat and Cyber Attack for the party preparations.
Indoor practices have resumed for our skaters at the Santos Community Center in October. We are so lucky to have a variety of places to skate while the Medford Armory finishes up construction. To our summer of outdoor practices at Lewis Park, we bid a fond farewell till 2017.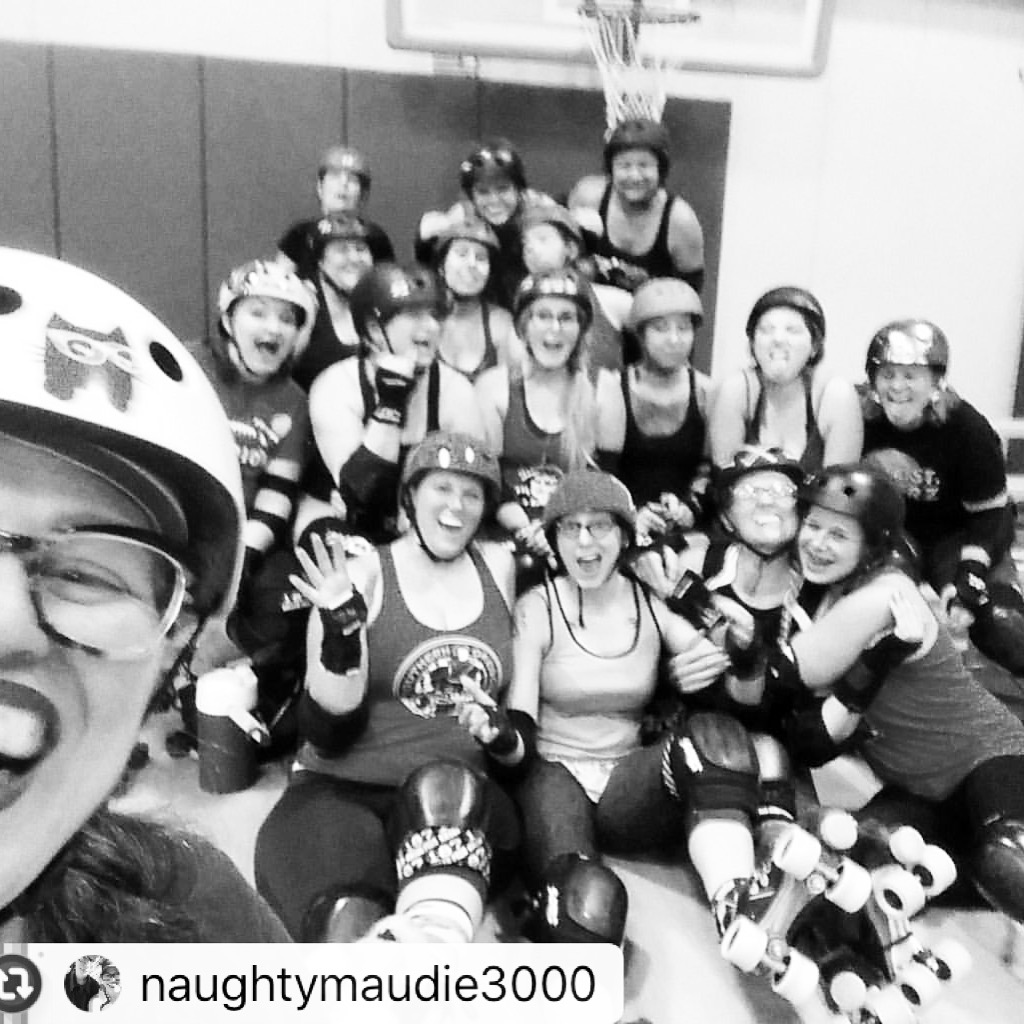 We kicked off November in style! Our training committee and skaters traveled up to WFTDA Champs in Portland for a world class weekend of derby to cheer on the roller derby elite. Every bout a nail biter. Every day something new to learn and critique. We all came away with new derby crushes and energized and inspired to try new things on the track!
The second week of November, SO Derby had the pleasure of playing our long time friends in Coquille. The Adventure Coast Roller Derby's Star Stompers hosted a great evening of extremely well matched derby. Both teams won the hearts of the crowd but SO Derby took home the win with one extra point. 151 to 152. It could not have been a more sporting evening. Lead changes every jam, smiles and hard hits at every turn. Thank you to the Star Stompers for all the fun!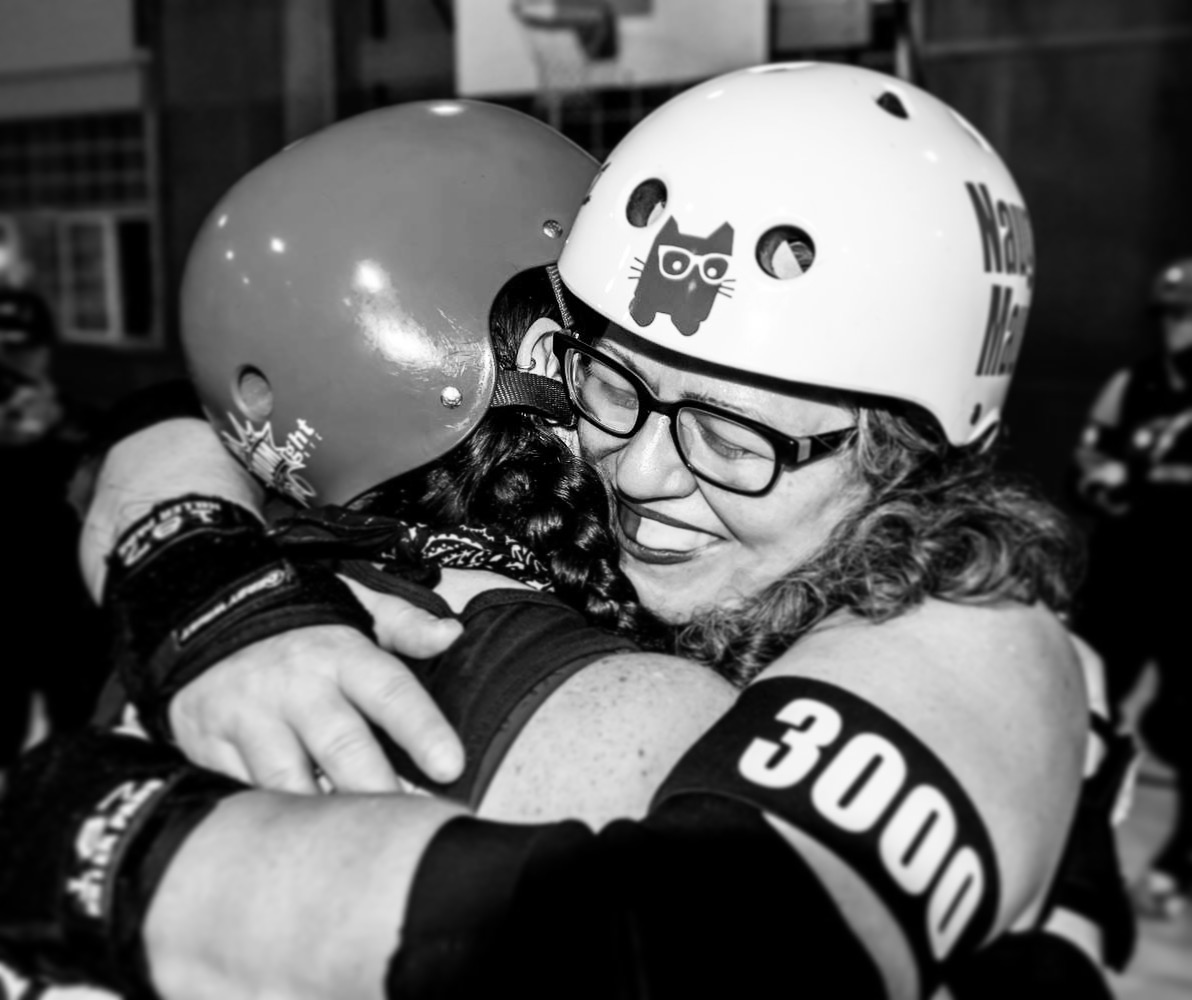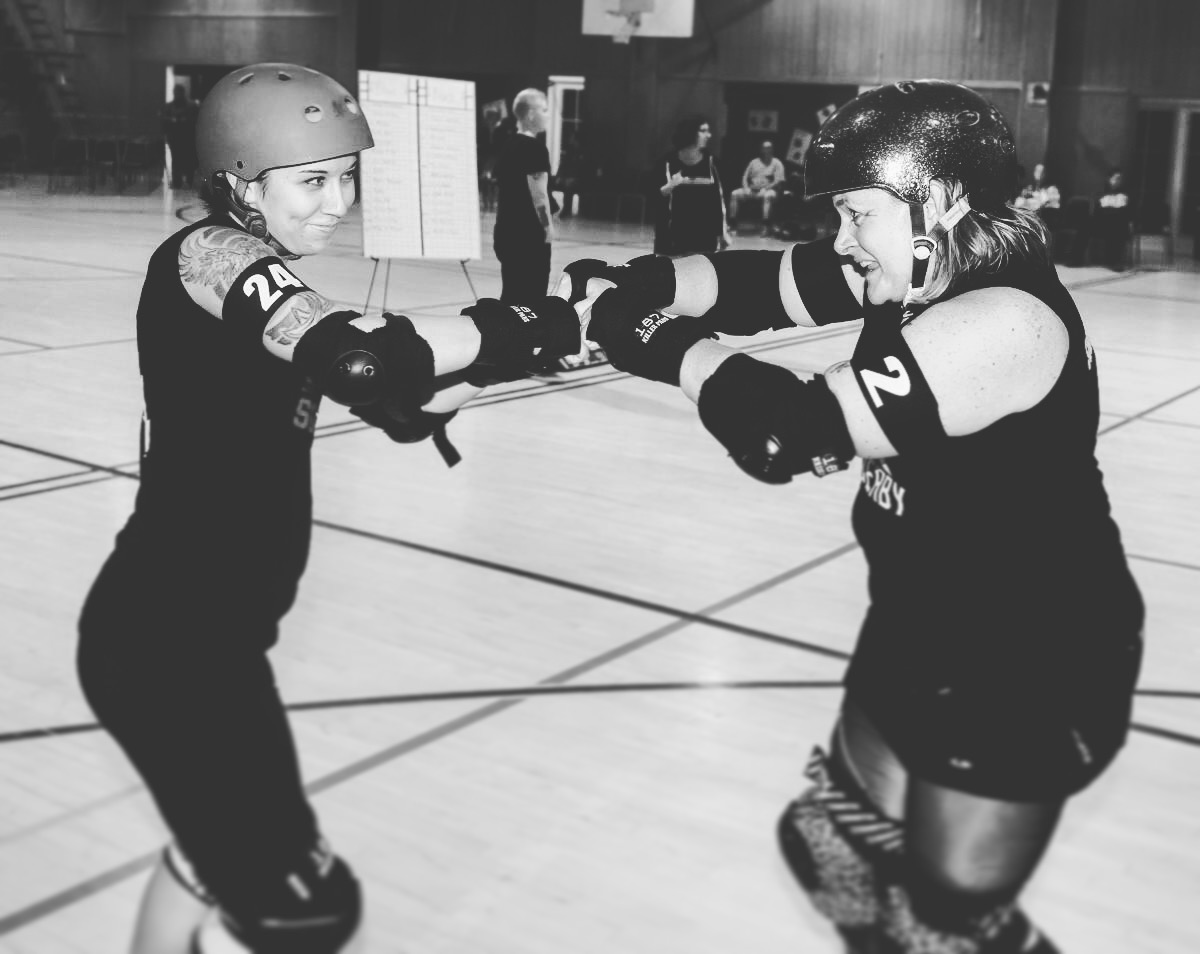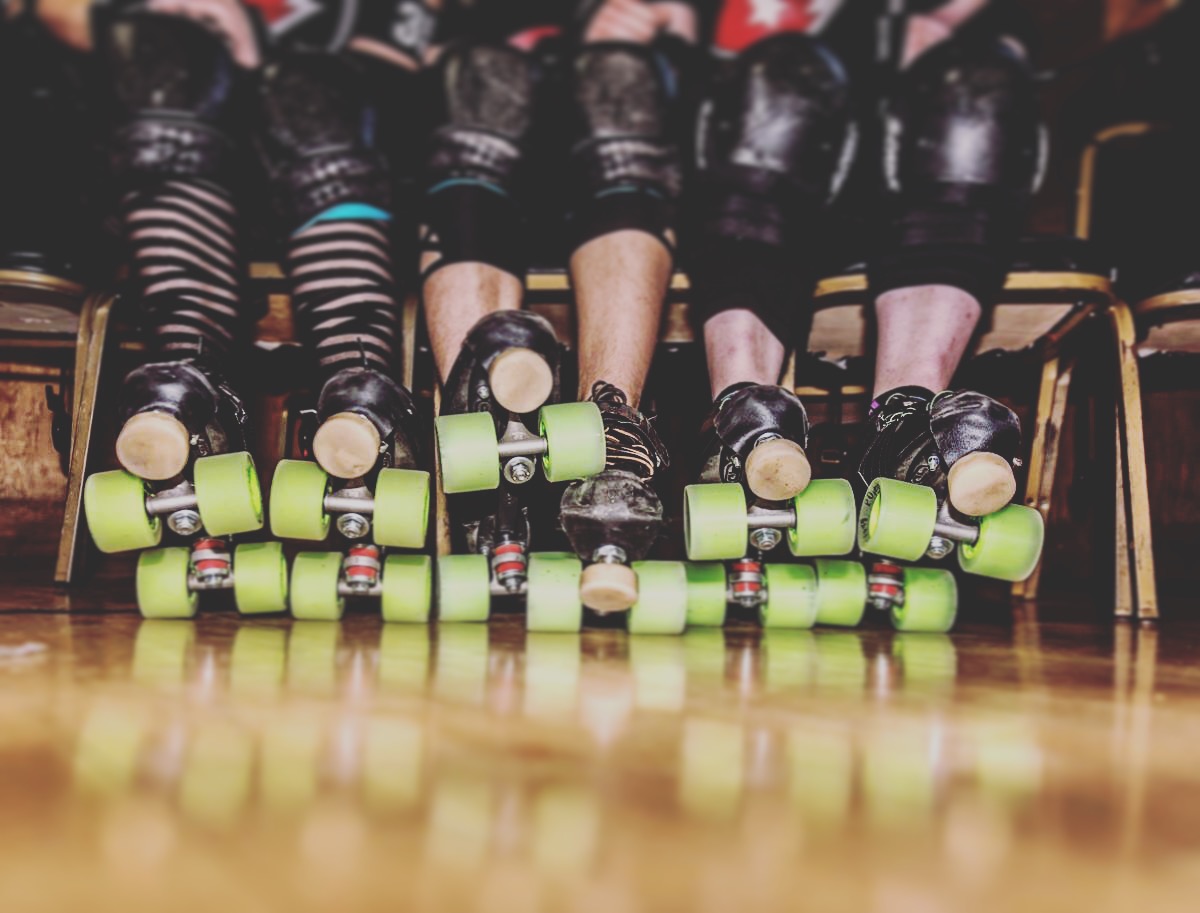 This week we finished up building our 2017 season! With home games at the Medford Armory and away games on the books we are going to have a great year of derby for our fans! Check back next week for more news, we promise it's going to be awesome!